Yukon Diesel Log Splitter Wood Cutter 60Ton – $2,538.00
Dispatched direct from the warehouse with free shipping Australia Wide.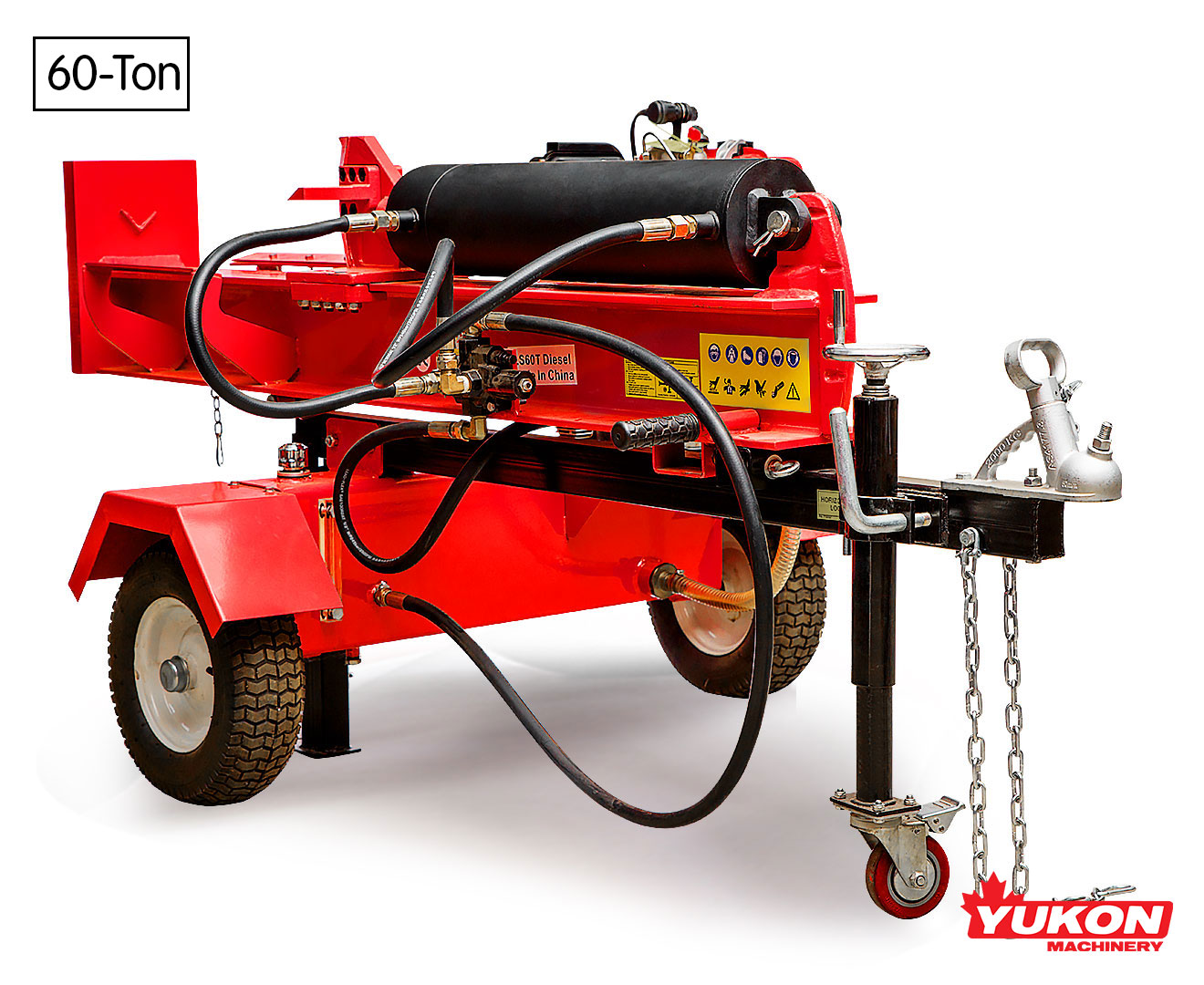 We are Australian Stockists for top quality products and offer the Yukon Diesel Log Splitter Wood Cutter 60Ton on sale. An ideal product for the professional or the DIY handyman and a perfect gift for your best friend. Now offered on sale throughout Australia at just AU$2,538.00 with free shipping this guarantees that you get the finest quality products at the lowest prices.
AU$2,538.00 with free shipping
---
Sorry this product is out of stock
Specifications:
This Yukon heavy duty hydraulic log splitter pumps out a whopping 60 tons of peak power for both vertical and horizontal operation. With its massive 420cc diesel engine, this juggernaut will do most regular log splitting jobs with the engine just idling.
Do you need to take care of clearing trees before the bush fire season starts? Or maybe some trees have come down after some wild weather? Whatever the job, you'll get it done quickly and easily with all the grunt this unit pumps out. This heavy duty log splitter is great for those bigger jobs.
Equipped with an oversized 6in ram (155mm) and a 2 stage pump, it can generate a peak splitting force of 60 ton and or a constant 50 ton force. More than enough to split hardest of wood logs.
Other sellers will be offering splitters with 5.5inch rams and quoting '50t' force, in reality they produce a meagre 35 ton or less.
The Yukon 4-way contoured wedge is superbly designed to split a log in 4 pieces, all in one single powerful pass, unlike on other splitters. Its anti-jam design also makes for quicker, easy splitting. This heavy duty wedge can be easily be converted to a 2-way split by simply removing the side blades. Giving you bigger logs for a slower, longer burn.
FEATURES:
Genuine Yukon product with warranty
420cc commercial diesel engine
MASSIVE 6in / 155mm dia RAM
MAX FORCE CONTINUOUS: 50T
MAX FORCE PEAK: 60T
Max Power Output: 14 HP / 9.20 kW at 3600 rpm
Max. Torque: 18.70 Nm at 2800 rpm
2 stage pump
Vertical and Horizontal operation
4-way Anti jam splitting wedge
Automatic cylinder return
Cast iron tow ball mount
Hydraulic fuel gauge
Hydraulic Oil Capacity: 32 L
Minimum 25 liters of Shell Tellus 32 or equivalent
1 – 1.50 liters of Diesel engine oil
Ram cycle time: 20sec
Log Diameter: Up to 650mm
Max log length: 610mm
Electric start (battery supplied)
nCONTENTS:
1 x 60Ton Diesel Log Splitter
1 x User's manual
As agents and distributors of quality branded products, at Top Line Direct you can be sure of getting the best trade prices direct from our wholesale warehouse. Now selling at just AU$2,538.00 Enhance your workshop with the Yukon Diesel Log Splitter Wood Cutter 60Ton and save at the same time, Now offered in stock with free fast delivery throughout Australia guaranteeing great value. We always ensure that you get the lowest prices for the best quality products available nation wide.
Promotion: Shop where the professionals get their quality products from and save with free delivery Australia Wide.
Suppliers of quality and accessories
The Yukon Diesel Log Splitter Wood Cutter 60Ton chosen from our trade > farm rural selection is offered at a price to suit every budget. We have many more sale offers for you to choose from.
✓
Offered on sale.
The Yukon Diesel Log Splitter Wood Cutter 60Ton is now on sale at the special trade price of AU$2,538.00 it does not get better that this. Shop with confidence at www.toplinedirect.com.au
✓
Free Shipping.
Free shipping on all orders Australia wide.
✓
Generous Exchange Policy.
Exchanges accepted on items returned up to 15 days from delivery. See our Exchange or Returns detail.
✓
Stock.
Sorry this product is out of stock
✓
Manufacturers Warranty.
All our products come with a full manufacturers warranty.
✓
Everyday Specials.
Big Brands, Everyday Low Prices with Special Discounts on selected items.
Another top Quality Branded Product.
Why Buy From Us
Safe and secure shopping guaranteed (SSL Cert)Amazing offers from an Australian Company you can trust
Free Shipping Australia wide
Delivery form stock within Australia
Dedicated online support
Shop with confidence
Tracking details sent with your Order
Convenient payment options (PayPal, Visa, Mastercard)
Shop with confidence at Tool Master where only the finest quality products are promoted and equipment shipped direct from our wholesale supplier. If you are happy with your purchase, tell a friend, if not tell us. Ref:Procor Australia
Delivery Details
Your order will be dispatched with Free Delivery on the first available business day
Please allow 2 – 3 days for delivery.
---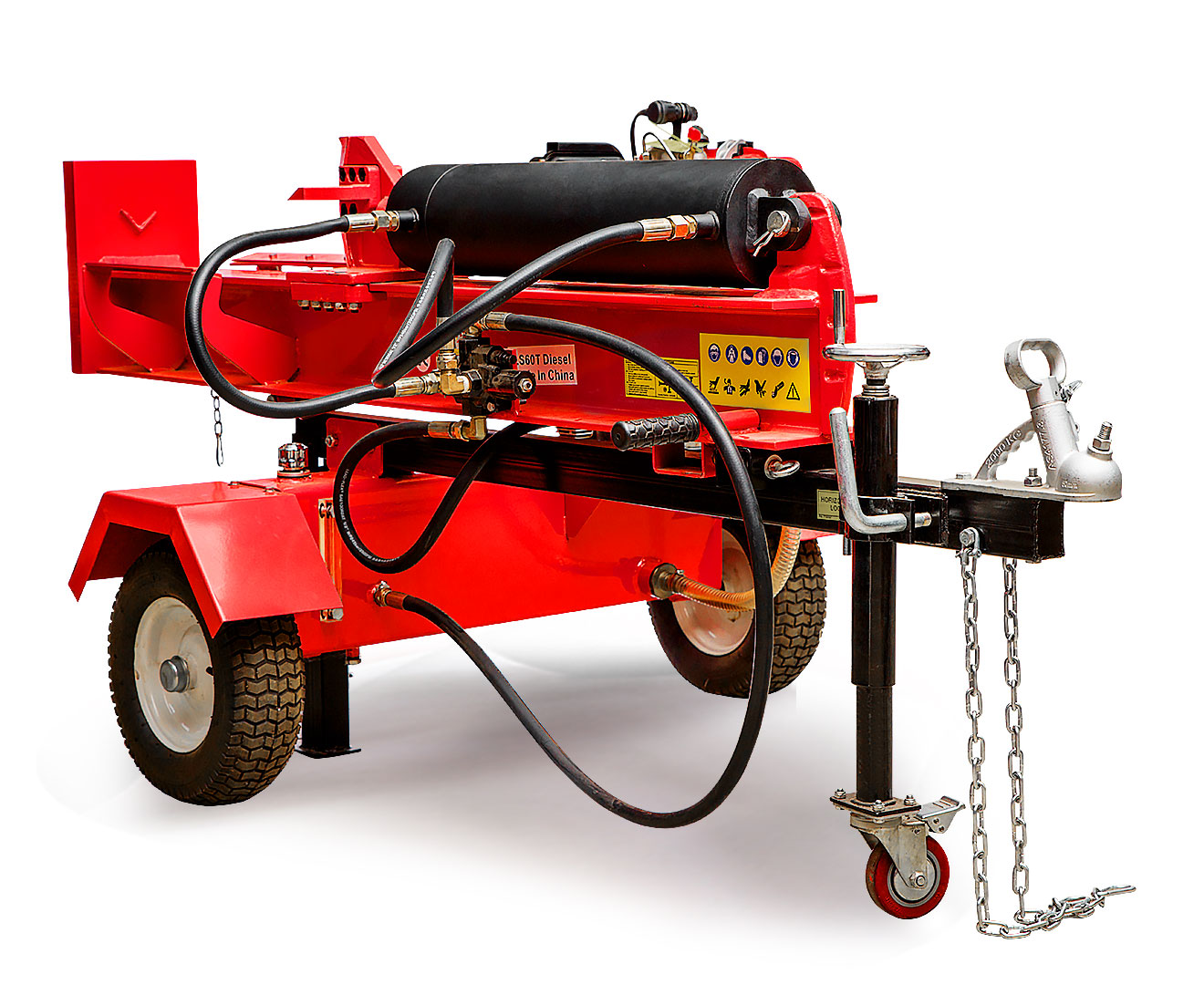 Sorry this product is out of stock
Take advantage of our Price Guarantee
See our full range of
farm rural">
trade > farm rural products here
---
Shop where the professionals shop and shop with confidence at Top Line Direct where only the finest quality products are promoted and equipment shipped direct from our wholesale supplier. If you are happy with your purchase, tell a friend, if not tell us
Ref:DS-log-die-060
---