Dispatched direct from the warehouse with free shipping Australia Wide.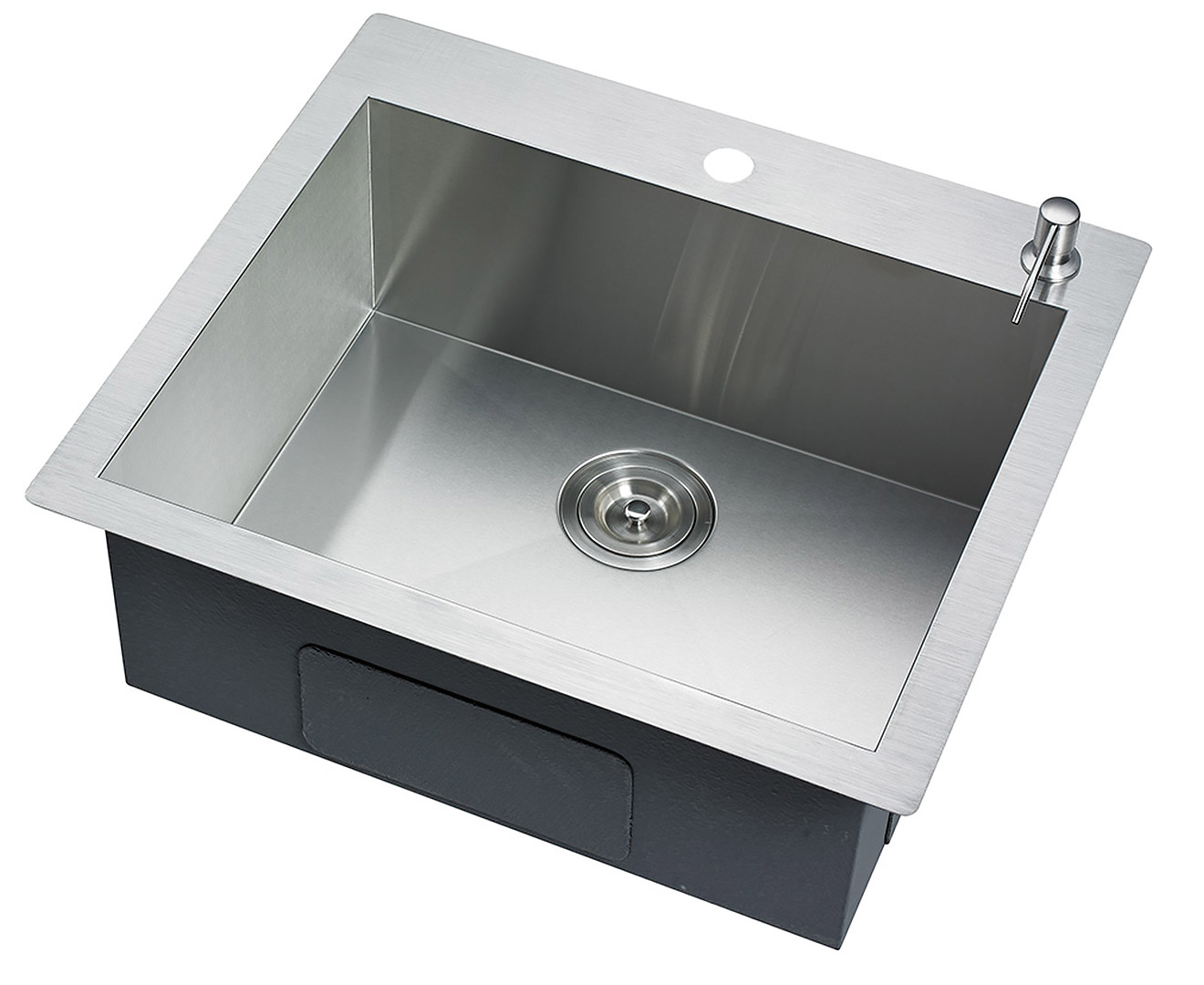 We are Australian Stockists for top quality products and offer the 304 Stainless Steel Undermount Topmount Kitchen Laundry Sink – 530 x 500mm on sale.
An ideal product for the professional or the DIY handyman
and a perfect gift for your best friend. Now offered on sale throughout Australia at just AU$152.3 with free shipping this guarantees that you get the finest quality products at the lowest prices.
AU$152.3 with free shipping
---
Available in stock 16
Get 10% off and save
Get 10% of the .
FREE10
Copy and paste the code above at the checkout. Offer expires 30/01/2021
Specifications:
Fully hand-crafted from 304 stainless steel with satin finish it will bring an aesthetically pleasing appearance to your kitchen.
Stainless steel has long been chosen in commercial kitchens for its durability and hygienic qualities, however it is now being embraced in the domestic market as a contemporary finish to enhance and beautify any new kitchen.
It features a heavy duty construction with anti-condensation paint, mold proof and moisture-proof materials, a piece made for long term use.Its surfaces are hygienic and their durability ensures that preserving a like-new look requires minimal care and maintenance.
Comes with pad on bowl for sound deadening and anti vibration for smooth and quite operation. and also strainer waste included, to stop unwanted clogging from foreign objects.
This sink allows for three types of installation – drop-in, flush mount and under-mount. Exquisitely built and designed, this beauty will give your kitchen and laundry room an absolute makeover.
FEATURES:
Handmade stainless steel sink
Perfect to fit in kitchen and laundry
R0 Square corners for easy cleaning
304 stainless steel (ISO9001:2000)
18% Chromium and 8% Nickel for anti-rust
Satin coated for a stunning silky smooth finish
5 sound deadening pads to reduce noise
X flume design, quick & easy to drain water
Waste strainer included
RoHS certified
SPECIFICATIONS:
Material: 304 Grade – Stainless Steel
Size: 53 x 50 x 25.5cm
Type: Undermount/Topmount Sink
Bowl Size: 48 x 40x 24.5cm
Edge Width: 2.5cm
Thickness: 1.0mm
Strainer Diameter: 11.4cm
CONTENTS:
As agents and distributors of quality branded products, at Top Line Direct you can be sure of getting the best trade prices direct from our wholesale warehouse. Now selling at just AU$152.3 Enhance your workshop with the 304 Stainless Steel Undermount Topmount Kitchen Laundry Sink – 530 x 500mm and save at the same time, Now offered in stock with free fast delivery throughout Australia guaranteeing great value. We always ensure that you get the lowest prices for the best quality products available nation wide. Promotion: Shop where the professionals get their quality products from and save with free delivery Australia Wide.
Suppliers of quality and accessories
The 304 Stainless Steel Undermount Topmount Kitchen Laundry Sink – 530 x 500mm chosen from our trade > diy renovations selection is offered at a price to suit every budget. We have many more sale offers for you to choose from.
✓
Offered on sale.
The 304 Stainless Steel Undermount Topmount Kitchen Laundry Sink – 530 x 500mm is now on sale at the special trade price of AU$152.3 it does not get better that this. Shop with confidence at www.toplinedirect.com.au
✓
Free Shipping.
Free shipping on all orders Australia wide.
✓
Generous Exchange Policy.
Exchanges accepted on items returned up to 15 days from delivery. See our Exchange or Returns detail.
✓
Stock.
Available in stock 16
✓
Manufacturers Warranty.
All our products come with a full manufacturers warranty.
✓
Everyday Specials.
Big Brands, Everyday Low Prices with Special Discounts on selected items.
Another top Quality Branded Product.
Why Buy From Us
Safe and secure shopping guaranteed (SSL Cert)Amazing offers from an Australian Company you can trust Free Shipping Australia wide Delivery form stock within Australia Dedicated online support Shop with confidence Tracking details sent with your Order Convenient payment options (PayPal, Visa, MasterCard)
Shop with confidence at Tool Master where only the finest quality products are promoted and equipment shipped direct from our wholesale supplier. If you are happy with your purchase, tell a friend, if not tell us. Ref:Procor Australia
Delivery Details
Your order will be dispatched with Free Delivery on the first available business day Please allow 2 – 3 days for delivery.
---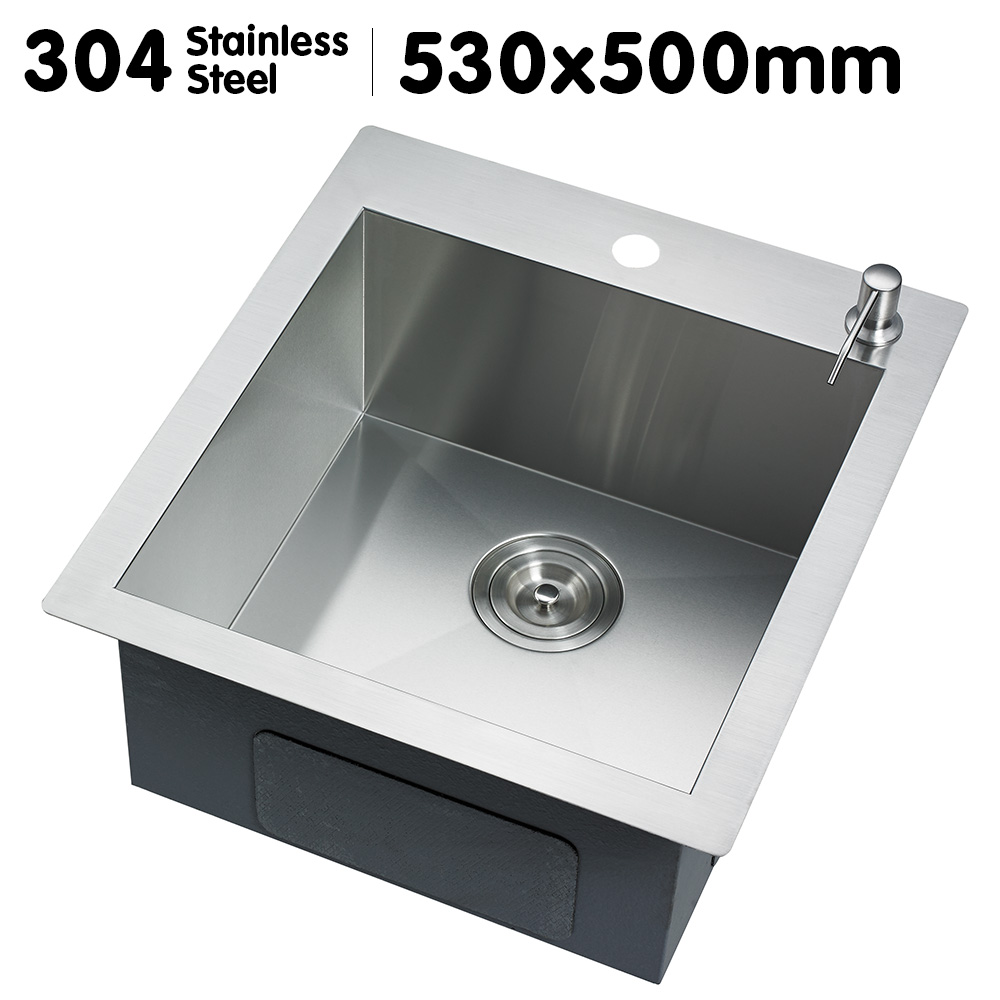 Available in stock 16
Take advantage of our Price Guarantee
See our full range of
diy renovations">
trade > diy renovations products here
---
Shop where the professionals shop and shop with confidence at Top Line Direct where only the finest quality products are promoted and equipment shipped direct from our wholesale supplier. If you are happy with your purchase, tell a friend, if not tell us Ref:DS-snk-304-530-500
---