1 Bay Garage Storage Steel Rack Long Span Shelving 2.0m-wide 800kg – $226.80
Dispatched direct from the warehouse with free shipping Australia Wide.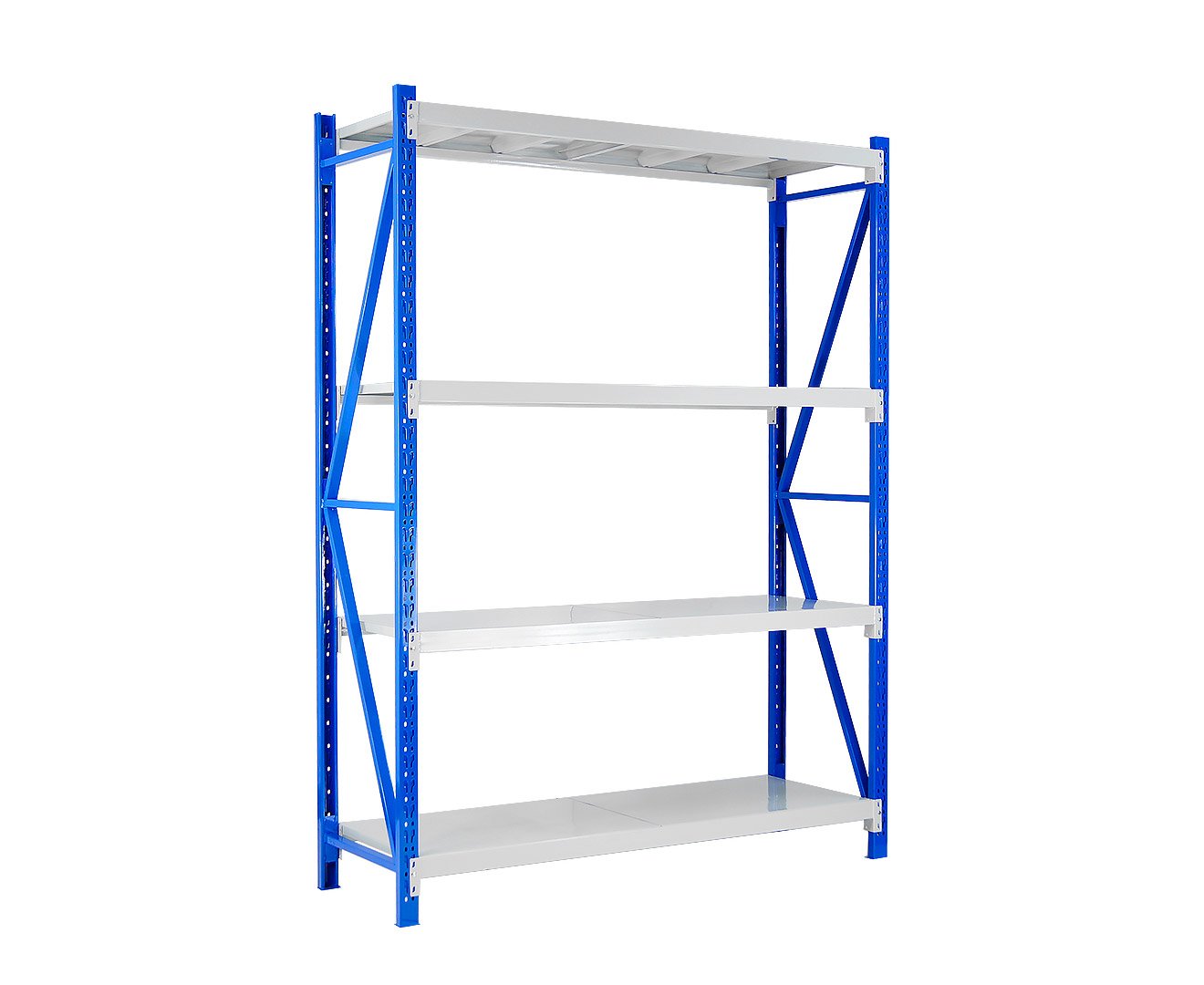 We are Australian Stockists for top quality products and offer the 1 Bay Garage Storage Steel Rack Long Span Shelving 2.0m-wide 800kg on sale. An ideal product for the professional or the DIY handyman and a perfect gift for your best friend. Now offered on sale throughout Australia at just AU$226.80 with free shipping this guarantees that you get the finest quality products at the lowest prices.
AU$226.80 with free shipping
---
Available in stock 50
Specifications:
Are you looking for storage solutions for small, medium, or extra large items? This long span shelving is versatile, expandable, and easy to install, and very affordable.
This heavy duty shelving system utilizes gusseted joints on the vertical triangulation beams rather than simple tack-welds. This ensures that system will remain sturdy and secure even after years of regular use in commercial or home applications.
L-Shaped cross beams give you superior strength and durability for all loading purposes and provide a secure locating slot for the shelf panels. The beams are precisely engineered to dimensions that ensure the shelf panels slot in place at the right height to give an even loading surface.
All the uprights supplied are double-width with two slotted edges. This means that you can further extend any of our bays on either side with additional shelving later on.
FEATURES:
Height: 2.0m
Width: 2.0m
Depth: 60cm
All-steel construction
All sections powder coated steel
Easy to erect and reconfigure
Legs can be bolted to the floor
Large Cross section beams for durability
Reinforced shelves with steel beams
Strong 10-point welded joints
Safety pins for added safety
All uprights are double-edged
Interlock extendable for future expansion
Load/shelf: 200kg
Load/bay: 800kg
Total load: 800kg
nCONTENTS:
2 x Uprights
8 x Steel Shelves (2 per level)
8 x Horizontal Beams (2 per level)
16 x Interlocking Pins
Carton Dimensions:
2.0m x 0.6m x 0.4m – 67kg
As agents and distributors of quality branded products, at Top Line Direct you can be sure of getting the best trade prices direct from our wholesale warehouse. Now selling at just AU$226.80 Enhance your workshop with the 1 Bay Garage Storage Steel Rack Long Span Shelving 2.0m-wide 800kg and save at the same time, Now offered in stock with free fast delivery throughout Australia guaranteeing great value. We always ensure that you get the lowest prices for the best quality products available nation wide.
Promotion: Shop where the professionals get their quality products from and save with free delivery Australia Wide.
Suppliers of quality and accessories
The 1 Bay Garage Storage Steel Rack Long Span Shelving 2.0m-wide 800kg chosen from our trade > storage selection is offered at a price to suit every budget. We have many more sale offers for you to choose from.
✓
Offered on sale.
The 1 Bay Garage Storage Steel Rack Long Span Shelving 2.0m-wide 800kg is now on sale at the special trade price of AU$226.80 it does not get better that this. Shop with confidence at www.toplinedirect.com.au
✓
Free Shipping.
Free shipping on all orders Australia wide.
✓
Generous Exchange Policy.
Exchanges accepted on items returned up to 15 days from delivery. See our Exchange or Returns detail.
✓
Stock.
Available in stock 50
✓
Manufacturers Warranty.
All our products come with a full manufacturers warranty.
✓
Everyday Specials.
Big Brands, Everyday Low Prices with Special Discounts on selected items.
Another top Quality Branded Product.
Why Buy From Us
Safe and secure shopping guaranteed (SSL Cert)Amazing offers from an Australian Company you can trust
Free Shipping Australia wide
Delivery form stock within Australia
Dedicated online support
Shop with confidence
Tracking details sent with your Order
Convenient payment options (PayPal, Visa, Mastercard)
Shop with confidence at Tool Master where only the finest quality products are promoted and equipment shipped direct from our wholesale supplier. If you are happy with your purchase, tell a friend, if not tell us. Ref:Procor Australia
Delivery Details
Your order will be dispatched with Free Delivery on the first available business day
Please allow 2 – 3 days for delivery.
---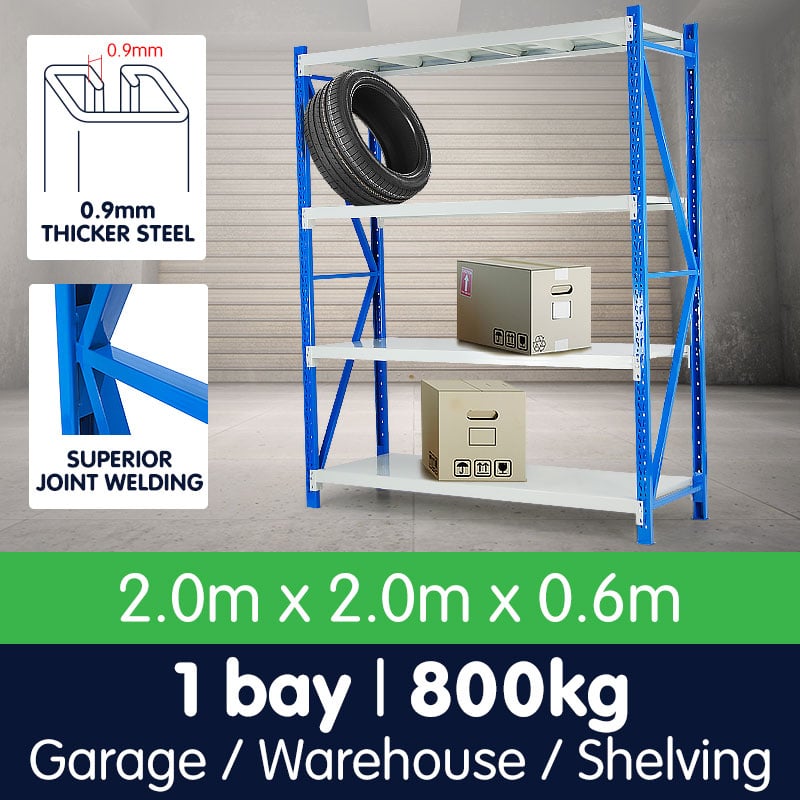 Available in stock 50
Take advantage of our Price Guarantee
See our full range of
storage">
trade > storage products here
---
Shop where the professionals shop and shop with confidence at Top Line Direct where only the finest quality products are promoted and equipment shipped direct from our wholesale supplier. If you are happy with your purchase, tell a friend, if not tell us
Ref:DS-ls-200
---